Brazil Olympics may send poor families packing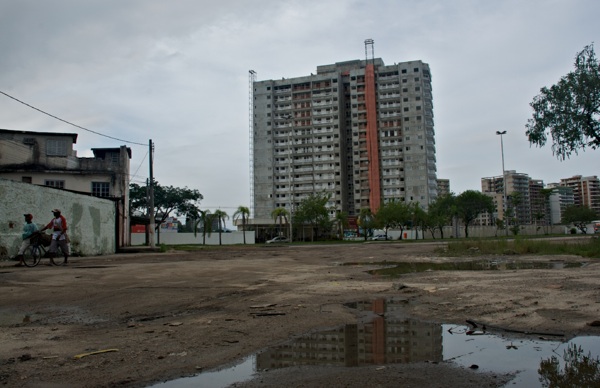 (Alison Coffey)
Published May 27, 2010
Thousands of squatters live in a community that may be razed for the Olympic media center.
RIO DE JANEIRO, Brazil — Ana Cristina da Silva feels lucky to live in what she believes is one of the few communities in Rio de Janeiro largely free from the notorious violence that permeates the city's deceptively beautiful landscape.
But the tranquility that residents enjoy in Vila Autódromo, a favela (squatter settlement) in the west zone of Rio, is now threatened because the community sits too close to a venue for the 2016 Olympic Games Just 16 years ago, the state government promised to protect Vila Autódromo's right to exist for 40 years.
"We don't want to be removed. Why? Because here we have peace," said da Silva. "I lost a cousin a short time ago to the famous urban violence of Rio de Janeiro. It isn't worth it to move to a pretty house somewhere else without having peace. I don't want to leave for work in the morning and worry about whether my son, at home alone, will be hit by a stray bullet."